Fish processing is an essential part of the fishing industry, where the catch is transformed into various products such as fillets, steaks, and canned goods. One critical step in fish processing is batching, where fish are grouped together based on specific criteria, such as species, size, and quality. Efficient fish batching is vital to maximize yield, reduce waste, and ensure product quality. In this blog post, we will compare different approaches to fish batching and highlight their benefits and drawbacks.
Batching by weight is commonly used in fish processing factories as a way to efficiently gather and process fish. In a fish processing factory, fish are typically harvested in large quantities and brought to the factory in batches. Once at the factory, the fish are sorted based on their weight and size – that's called grading. After that fish are batched in portions of equal weight or in other words batched by weight. The portions can be different and adapted to specific needs, such as in 5, 10, or 20 kg or any other weight batches, as needed. Because the fish are already sorted in the same weight batches, they can be processed more quickly and efficiently. This can result in cost savings and improved productivity.
But what are the pros of batching by weight:
Better quality control – fish batches are more consistent in size, which is important for maintaining product quality.
Improved yield – it can help fishermen target larger fish, which may have a higher market value, resulting in a higher yield.
Cost-effective – batching by weight allows for a more streamlined process, which can result in cost savings.
Precision – weighing ensures that the batch is measured accurately by weight, providing precise data for reporting and analysis.
But on the other hand, there are some cons:
Limited to certain types of fish – typically only suitable for fish that are sold by weight, such as tuna and salmon.
Requires specialized equipment, which can be expensive and add an additional layer of complexity to the fishing process.
Can be time-consuming as weighing fish takes time, especially when handling a large number of fish, which may impact the overall efficiency of the fishing process.
Fish processing factories sometimes sort and process fish using volume batching. Fish are measured by volume instead of weight.  Fish bins batch by volume, and large bins are filled with fish to a certain level. This level determines the bin's fish count for batching and processing.  Fish processing factories benefit from volume batching. It is cheaper than weighing fish. Without expensive equipment, volume measurements can be made quickly. Batching by volume can also sort hard-to-weigh fish like small or irregularly shaped ones. Volume batching has drawbacks as well. Fish weighing may be more accurate, because fish in a container may not be evenly distributed, making it difficult to determine its volume. This may affect batching consistency and product quality.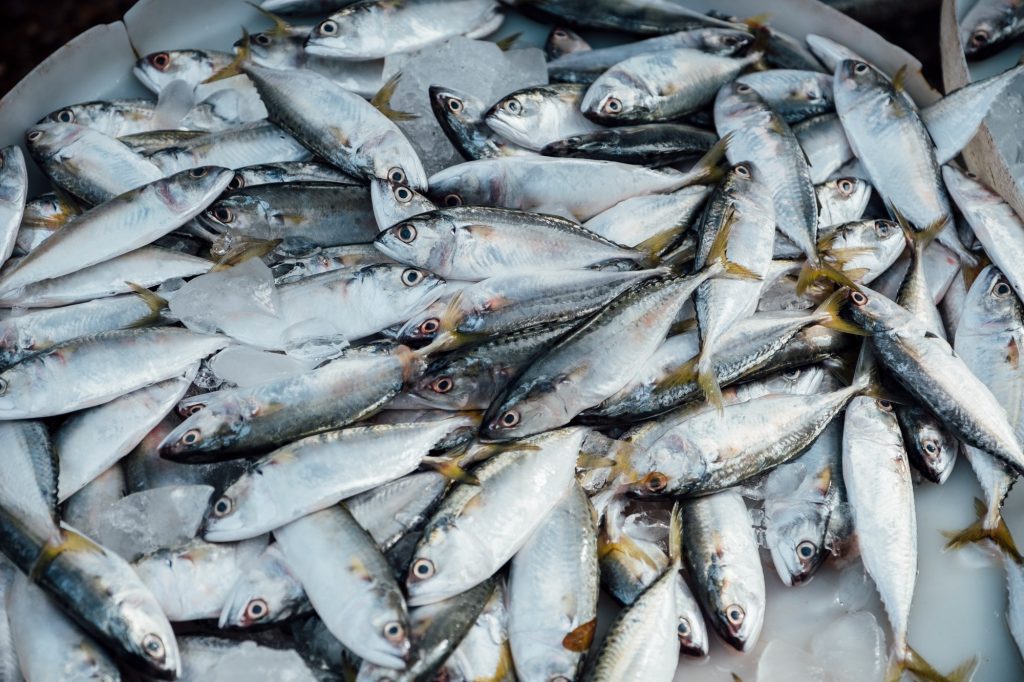 Batching by count is another method used in fish processing factories to sort and process fish. This method involves counting the number of individual fish and sorting them accordingly. This is often used for smaller fish, such as sardines or anchovies, which can be difficult to weigh accurately. Batching by count involves using a machine or manual counting process to determine the number of fish in each batch. The batches can then be sorted based on the desired criteria, such as size or species. One advantage of batching by count is that it can be a very accurate method of sorting fish, particularly for small or irregularly shaped fish. Additionally, it can be a useful method for sorting fish that are sensitive to handling, as the fish can be gently sorted and counted without causing damage. However, there are also some disadvantages – it can be a more time-consuming method than weighing or batching by volume, as each fish must be counted individually. Additionally, it may not be as cost-effective as other methods, particularly for larger fish or operations that require high volumes of fish to be processed.
PERUZA's Weight batching line
The Fish weight batching line is a cutting-edge solution designed to meet the needs of flexible amount batching at high speeds and capacity. This equipment can be used for a wide range of products, including all kinds of fish, meat, vegetables, and any other item that needs to be packed at a predetermined weight. The process is simple yet efficient. The product is filled in the hopper tank, and modular chains ensure the safe transport of the product to the batching area. The infeed area is adjustable to accommodate different types of products.
The dosing unit is easily adjustable to handle different batch sizes and products. Horizontal product distribution ensures that the product remains intact, and precise dosing of the product is achieved. With a smart solution, the PERUZA weight batching line ensures a repeatable batch size with the precision of 1-2 product pieces overweight. The discharge zone conveyor ensures that the full dose is discharged into the designated pack. The changeable discharge chutes allow for multi-type packaging style usage in the production process, providing even more flexibility to the line. The Fish weight batching line can be implemented with automatic carton box folding equipment and a full box robotic palletizing system. This provides a complete solution that streamlines the entire process from start to finish, ensuring maximum efficiency and productivity.
Main benefits:
Can be used for different types of fishes, also smaller ones like baltic herrings and sardines;
Can reach up to 16 batches per minute;
Maximum of 2 fish overweight; 
No damage is done to the product;
Easy programmable and changeable batches;
The reporting system for managers;
Batches up to 20 kg;
One machine to run several products;
It's easy to combine into full processing line.
In conclusion, efficient fish batching is a crucial step in fish processing that can significantly impact a company's profitability and product quality. While manual batching is the traditional approach, advances in automation and machine learning have resulted in more accurate and efficient methods. These approaches offer many benefits, including increased processing speed, reduced labor requirements, and improved sorting accuracy. 
As robotics, automation, and machinery develop, you must look into the best possible solutions now. If you're interested in learning more about how PERUZA can help you get the best results with your food processing, feel free to get in touch at info@peruza.com, and we'll be happy to discuss the possibilities of us creating something great for your fish processing business!