As the new year is approaching, it's time to start planning for the next work season. And the end of the year is not only great for reflecting on what's done but what's in front of us. The year 2022 was a challenge, no doubt. With shifts in the political situation and the global energy crisis knocking on our doors, 2023 will bring new challenges and changes in the fish processing industry. So, here are a few trends to watch next year.
New products will boost the market growth
Seafood must be processed to maintain its fresh-like qualities and convenient shelf life while maintaining its nutritional content. A variety of stages are involved in the processing of seafood in order to maximize consistency and quality while minimizing changes to the product's qualities. Because of this, seafood businesses prepare processed fish products using a range of seafood processing equipment. In order to address the increasing demand for equipment among seafood processing companies, vendors are also concentrating on creating new types of equipment.
Change in procedures and sustainable seafood
Seafood hasn't traditionally been one of the most environmentally friendly products to farm, to be honest. Sustainable seafood is predicted to become one of the most popular business trends as we enter a new era of educated consumers, inspiring company owners to assess how morally and safely their operations are for all parties involved. The NOAA has classified 85% of the world's fisheries as overfished, thus this trend is timely given that people consumed around 6.3 billion pounds of seafood in 2019. Going into 2023, this figure is anticipated to increase by at least 40%.
Increasing demand for foodstuffs high in nutrients
Consumer preference for nutrient-rich food goods, such as seafood products, is rising as a result of a growing consumer understanding of the health advantages of seafood. Products made from seafood are regarded as one of the main sources of nutrients. For instance, seafood like salmon, herring, tuna, and sardines is a great source of fatty acids like omega-3. The biological function of the human body may be improved by eating foods like seafood that contain fatty acids like omega-3, which helps preserve the health of the heart and brain. And this knowledge of healthy fats is more common among everyday consumers, not only diet experts and athletes.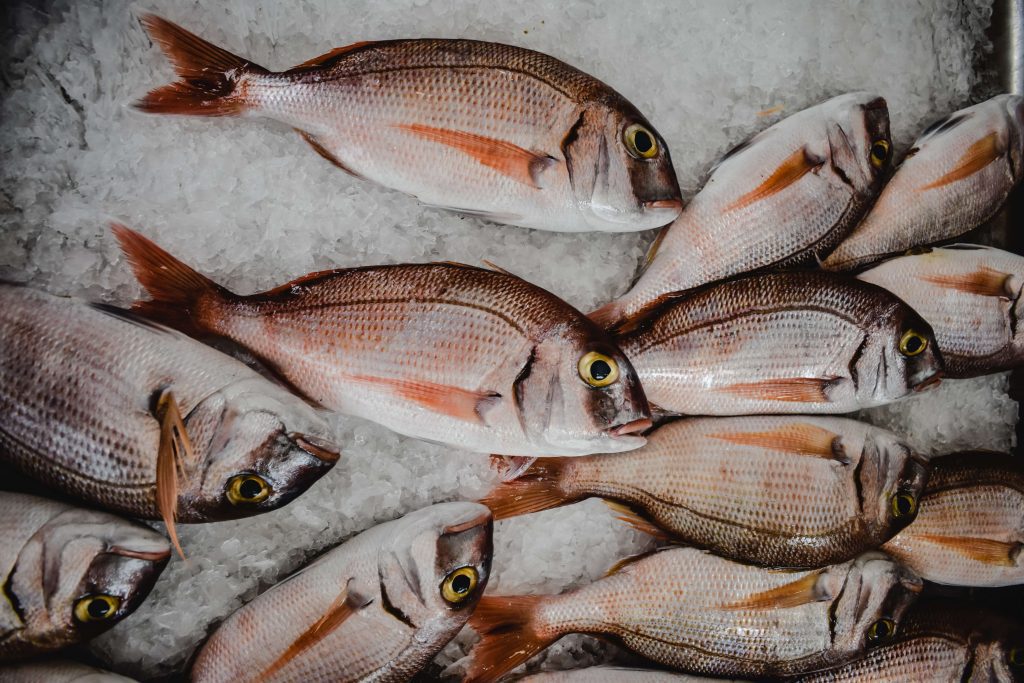 Growing concerns about diseases in seafood
Unfortunately, not all aspects have positive predictions. Seafood is regarded as a dietary item with nutrient-rich qualities, but a disease epidemic among seafood species is possible, though. Consumer consumption of fish items may decline as a result. Consuming contaminated seafood might get you sick. Disease outbreaks among seafood species have been a problem in several nations already and are a crucial point to look out for.
Digitalization and automation at every point in the manufacturing and distribution process
Our world is increasingly driven by automation and digitalization. Digitalization is anticipated to have a stronger influence on the food sector overall, particularly in the fields of AI-driven technology and machine learning. With these new contemporary tools, there are virtually unlimited applications and potential for improvement, but we anticipate seeing exponential usage in areas like:
transparency and quality control;

efficacy and process improvement;

reporting and monitoring;

organization and control of distribution. 
As the year is changing we cannot forget that the world is changing, as well. To keep your business up to trends and industry changes, it's crucial to follow global movements. Of course, nothing is set in stone, but as experts predict, the industry will change for more sustainable and earth-friendly solutions. 
If you're interested in learning more about how PERUZA can help you automate the manufacturing process, and implement some on-site food processing equipment, feel free to email us at info@peruza.com, and we'll gladly discuss the possibilities of working together to boost the productivity of your business, no matter the time of the year!