Fish is a popular food item worldwide, and it is an excellent source of protein, omega-3 fatty acids, and essential vitamins and minerals. However, improper fish handling and defrosting can cause bacterial growth, texture and flavor degradation, and nutrient loss. Thus, fish processing requires high-quality frosting and defrosting. And there are few ways or technologies, that can get the job done. But which one is better and why it's so important? This blog post will explain why quality fish defrosting is important in fish processing and the technologies you can choose from.
Why proper defrosting is important?
There are many factors that can impact the quality of the product and fish, on that note, is a sensitive product, that should be processed with care and the best technologies. So, why does it matter? Why quality fish defrosting is important in fish processing?
If frozen fish is allowed to defrost in the correct manner, the quality of the fish will be preserved. If the fish is not properly defrosted, it can become mushy, lose both its flavor and its texture, and deteriorate in appearance. If the fish is properly defrosted, it will keep its natural texture, flavor, and appearance, which will keep it appealing to customers even after the defrosting process is complete.
Preventing bacterial growth
When it comes to the handling and processing of fish, bacterial growth is a significant concern that must be addressed. Fish that is allowed to defrost at room temperature or in warm water can create an environment that is conducive to the growth of bacteria, which can result in foodborne illnesses. Methods of defrosting that are of high quality, such as defrosting with the defrosting system, can help prevent the growth of bacteria and reduce the likelihood of foodborne illnesses.
Enhancing nutritional value
Omega-3 fatty acids, vitamins, and minerals are just some of the essential nutrients that can be found in abundance in fish. Fish is also an excellent source of minerals. Nevertheless, these vital nutrients might be lost if the defrosting process is not carried out correctly. The nutritional value of fish can be preserved through proper defrosting, which ensures that consumers receive the full range of health benefits that are possible from the foods they consume.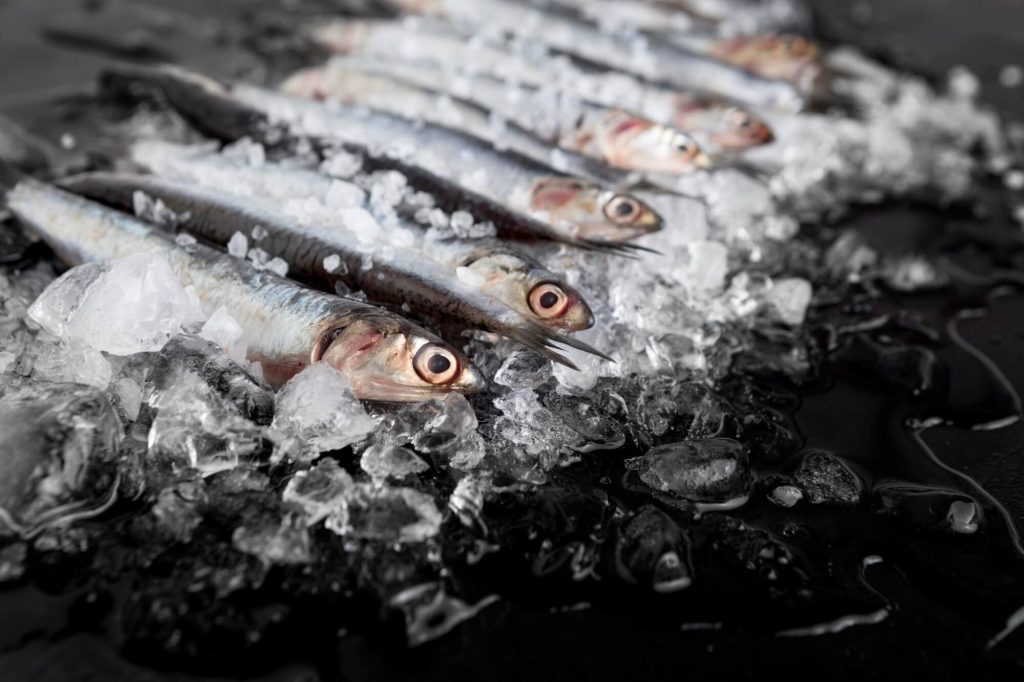 Defrosting also called is the process of transitioning a frozen product to its unfrozen state. It requires the application of heat to the frozen product to melt the ice that formed within its flesh during the freezing process. To preserve the quality of the product, it is recommended to thaw it as quickly as possible. The duration of the thawing process is determined by the thickness of the product and the time it takes for the heat to reach the frozen core of the product. There are two main ways how to defrost or thaw the fish products and that is air and water technologies. But which one is better? There is no correct way to answer this question, but let's look at the main differences and benefits.
Air thawing

Air thawing involves leaving the product at ambient or chilled temperatures until thawing is complete, without any outer packaging. It's not commonly used for large quantities in the seafood industry, but it's suitable for small amounts of products like fish fillets or individually frozen shellfish. However, this method requires careful attention to thawing times, air temperatures, and hygiene to maintain product quality. The downside is that the operator has limited control over the process.
Pros:
Good for small quantities of product,
Can be used for products that cannot be water thawed such as fillets or shellfish,
Minimal loss of flavor.
Cons:
Not suitable for large volumes of product,
Difficult to control,
Can take up large amounts of space in the factory.
Water thawing
Water thawing is a common method in the seafood industry for products like whole fish, rock lobster tails, and squid. It allows for control over factors such as water temperature, flow rate, and product separation, resulting in a better quality product. However, it's not recommended for fish fillets as they can become waterlogged and lose flavor. While water thawing takes up less space than air thawing, it requires a large supply of fresh potable water.
Pros:
Quick thawing of large quantities of the product;
The thawing system doesn't take up large amounts of space in the factory
Cons:
Can be a loss of yield, texture, and flavor if the procedure is not controlled,
High water usage – water can be expensive and hard to get in some areas.
The PERUZA professional fish defroster is designed for the fast defrosting of sardines, anchovies, and a variety of other types of pelagic and lake fishes. The defroster handles fish that has been frozen in blocks, and it is also capable of working with IQF products. A block of frozen fish can be defrosted in the PERUZA defroster in as little as forty-five minutes, and the defrosting line can process up to one thousand two hundred kilograms per hour of frozen fish.
Only one operator is required for each line of defrosting equipment in order to place fish blocks into the defroster bath. The ice on the blocks is melted with the aid of warm water and circulation of airflow after being placed throughout the various bathing areas. The programmable logic controller is responsible for performing automatic temperature and level regulation in the water to ensure the most effective defrosting. After that, the fish that had been defrosted are dropped onto the conveyor belt so that they can be moved to the subsequent technological unit. During this stage of the processing, the product does not sustain any damage, and as a result, there is less waste.
The use of a professional fish defroster ensures a more rapid thawing of the fish as well as a continuous processing flow, both of which contribute to a higher level of processing efficiency. The decreased need for human labor is another significant benefit.
Main benefits:
Easy fish loading

Easy cleaning

Ergonomic operation
In conclusion, quality fish defrosting is an essential step in fish processing. It helps maintain the quality of the fish, prevents bacterial growth, and enhances the nutritional value of the fish. Therefore, it is important to follow the proper defrosting methods and handle fish with care to ensure that it remains safe, healthy, and delicious for consumers.
As robotics, automation, and machinery develop, you must look into the best possible solutions now. If you're interested in learning more about how PERUZA can help you get the best results with your food processing, feel free to get in touch at info@peruza.com, and we'll be happy to discuss the possibilities of us creating something great for your fish processing business!