When it comes to choosing the right manufacturing equipment for your needs no matter if it's food processing equipment or auto packing robots, it is always a decision that includes various aspects of your business.
You must think about how efficient the machinery can be, how soon you will get your investment back, and how it will improve your overall profits in the long run.
But more often than not one of the most important things gets overlooked and thought about only after the purchase has been made and the equipment is already installed on your premises. This very often overlooked, but the oh so important part is the service.
It is easy to imagine the production line going from an idea to being assembled and just working right all the time – that's the utopia every business wishes to have. No downtime and no losses – perfect!
The reality, however, is different. No matter how excellent the product quality is, with some time and usage, any equipment needs some sort of service to keep it running smoothly for years to come.
That's why it's important to consider how smooth the service offered is going to be – how quickly can someone figure out what exactly went wrong? How soon can a broken part be fixed? Will there be anyone to answer the questions of production line operators? Who is going to order spare parts?
What service is available to PERUZA customers?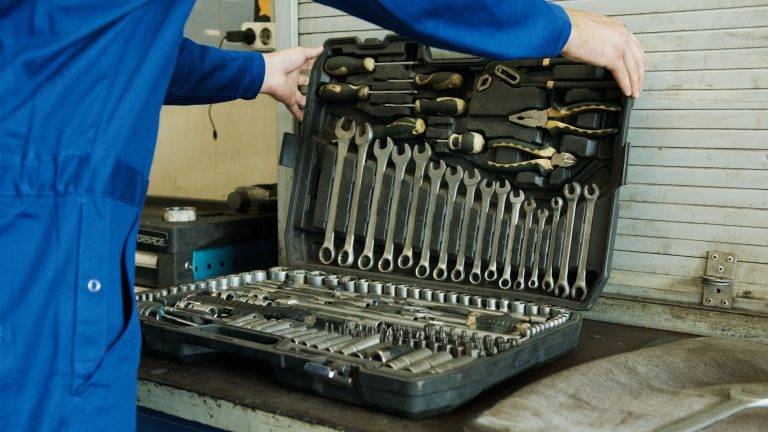 We take great pride in creating the best experience for our customers from the moment of the idea to the thorough service after the installation of any machinery.
Take a look below at some of the most important types of service PERUZA offers to our customers!
Regular preventive inspections
One of our main goals is to ensure that we do everything we can to avoid emergency calls to save both your time and ours.
That's why we take the time to make regular inspections of preventive nature a top priority.
Over the years, these inspections have helped our customers avoid unnecessary downtime by stopping the lines and more serious equipment damages.
Transparent maintenance service
This step goes hand-in-hand with preventive inspection, and should not be overlooked when choosing the best solutions for your business, as there are companies that might offer inspections but would not take responsibility to fix the damages once they are found.
But for us at PERUZA, it is crucial that any damage detected during the preventive inspections is reported to the customer immediately.
After informing the customer, we coordinate the best time for maintenance service as soon as possible and try to reduce downtime to a minimum.
Professional problem solving
We look into each specific case individually, and have a professional team that will work on solving the problem, no matter how big or small it might be.
If necessary, we involve an engineer in the problem-solving process, so they could help to come up with the most effective solution to the problem.
Problems don't only occur during working hours – things could happen at any given time.
That's why our Emergency calls team is available to you 24 hours a day, 7 days a week to respond to emergencies and provide technical support even on weekends and holidays.
It is of utmost importance that the service we provide is available any time, as emergencies wait for no one and oftentimes need to be addressed as soon as possible – a key part to think about before choosing the right solutions for innovative, automated, and efficient food processing & intralogistics.
Ordering spare or broken parts for your assembly line can get tricky pretty fast, as there are brands and terminology involved that you or your employees might not be familiar with.
That's why we've been practicing an innovative approach to spare parts ordering.
When you receive the final product from PERUZA, you will also receive a special .exe file that you can open on any computer without any special programs. This file contains a 3D model of the product with every part of it – no matter how big or small – marked with a special number.
Whenever there is a need to replace any part of the machinery, you can simply open the file, take a look at the model, and report which part needs fixing.
We will take care of ordering and replacing the parts to save your precious time for things that are more important to you.
No matter if your business is in need of a new food processing line or is looking to expand their existing autopacking machinery line, one thing is clear – you must think not only about the product itself, but how easy it will be to maintain it, and who will provide the service.
It is best to choose a company that can provide you with all-inclusive services after the purchase and installment of the machinery. If you're interested in learning more about how PERUZA can assist you, feel free to get in touch at info@peruza.com, and we'll be happy to tell you more!