You have your old, beloved conveyor system at the warehouse that has served you for many years. But you start to feel like that the system isn't doing you any justice in terms of saving time and/or money… does that sound familiar to you?
It might be the perfect time for some much-needed change in your parcel sorting and shipping systems. In this article, we'll discuss the main signs that are signaling to you that it is time for an upgrade to your old parcel conveyor.
Why is it important to keep your parcel systems up to date?
As on-site shopping has been limited since the beginning of the COVID-19 pandemic, online shopping has been a hobby-superstar in every other household. From clothes to interior items, medicine, and even food – you can now order online things that you never even dreamed of.
With the largely growing numbers of e-commerce orders, standards of buyers, manufacturers, and distributors for the delivery of goods are also growing. Everybody wants a faster delivery, more accurate shipping process, a chance to track their orders, and so on. 
So it is only clear that this is the final call for every parcel sorting and shipping facility to invest in modern and up-to-date systems that will help them stay on track in this highly competitive market.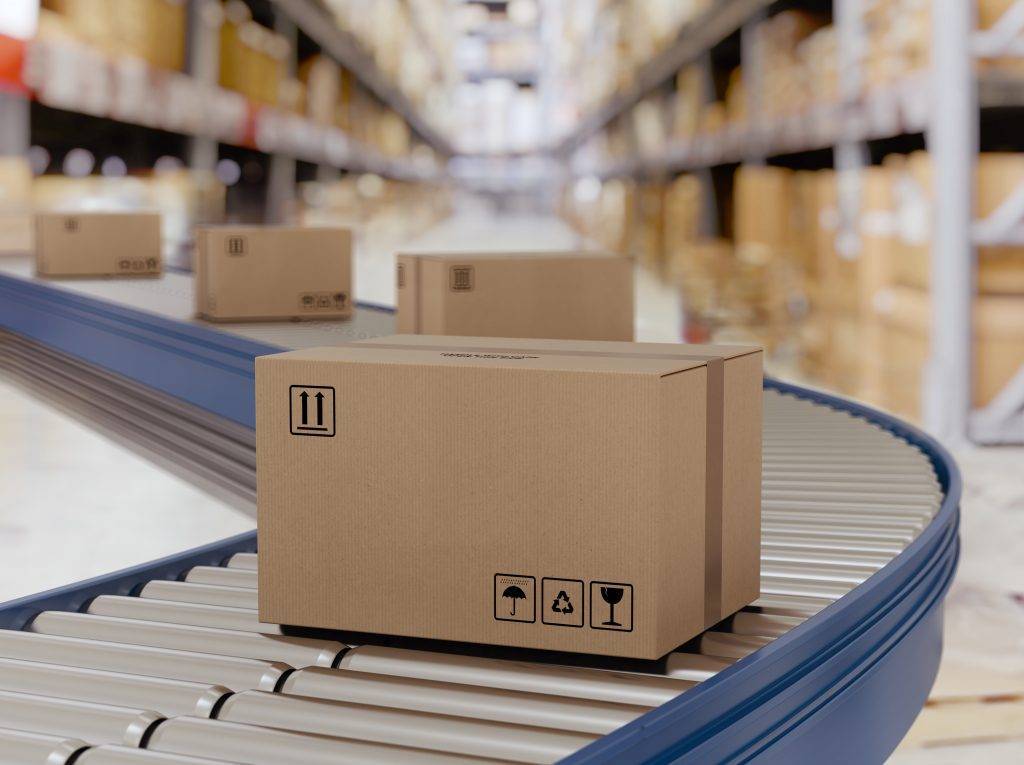 4 signs that it's time to upgrade your old conveyor
Just like with every other system or machine, there are obvious signs that can lead you to the understanding that the time for change has come. You'll find that it hasn't benefited your business in a while – you haven't made more money, nor you have saved any time working with it.
Now let's look at some of the more significant signs that signal you that your old parcel conveyor has to have an upgrade.
1. Your conveyor system can't keep up with the growing e-commerce demands
As discussed in the previous article, buying tendencies have changed a lot during the past few years. People are now expecting same-day or next-day deliveries, placing smaller orders more often, and hoping to get free order shipping.
To be able to satisfy the needs of customers and manufacturers, parcel sorting and shipping facilities need to have the appropriate equipment. Does your parcel conveyor have the necessary processing speed? Is it working with accuracy? Is it equipped with advanced tools, like an automated scanner?
These are some of the questions you need to estimate to be able to tell if your conveyor is helping your company or holding it back.
2. Finding replacement supplies is getting increasingly difficult and expensive
It is inevitable that with time your old parcel conveyor system will start to show signs that some of its parts need to be changed. And it's likely that you'll come across instances where spare part manufacturers have updated or cut out specific components. 
This can really make it extremely difficult to find replacement parts for your conveyor, and even if you manage to get your hands on some of the things you were looking for, you may discover that the price is ridiculously high and the lead time is far longer than you can accept.
3. Your conveyor is breaking more often, becoming unreliable
We're certain that this is the one thing no business owner wants to deal with – waiting for the moment when the machine is going to completely break, making your whole business stop.
We get that sometimes it might seem like an unnecessary step to look at new conveyor systems when you already have one of your own – why would you want to spend extra money when you don't need to, right?
Well, think about it this way – if you begin to see more often than not a significant increase in unexpected failures or line malfunctions because your conveyor is having some difficulties, your expenses can soon escalate to the moon!
Regular engineering expert visits, a search for those out-of-date spare parts your conveyor needs, frequent maintenance, and other necessary tasks not only cost you lots of money but time as well. These can result in reduced production effectiveness, increased downtime, and even extra cost to make up for the missed time.
So when you'll start to add these costs together, you'll come to a realization that it would be much more cost-friendly to your wallet to invest in a brand new conveyor system than maintaining the old one.
4. You aren't benefiting from advanced technologies
It's no secret that everything in life changes with time, and technologies have to evolve with it, too. You can't stay at the top of the market, using outdated equipment. 
That's why you should always think three steps ahead on ways you can increase your parcel handling efficiency, meanwhile increasing the company's overall return of investment as well. To improve productivity, you can look at the many solutions that can help you save money on system maintenance.
For example, PERUZA offers a modular parcel sorting and shipping system that allows supplier companies to save money, building the complete parcel sorting system slowly, allowing them to periodically invest smaller amounts of money. 
If you're interested to work with us to increase your parcel conveyor efficiency, feel free to contact us at info@peruza.com, and together we'll figure out the best solution for your company!
Clinging to your old parcel conveyor system might be a sentimental thing but, looking from a business perspective, this sentiment won't get you to the top positions in the market. Sometimes you just have to estimate all the pros and cons, finally making the decision – is all the old conveyor's maintenance worth your time and money.
By making an investment in upgraded conveyor systems, you'll ultimately notice a significantly better ROI or return on your investment, also seeing a much better efficiency in your parcel sorting and shipping operations.