Since the beginning of the worldly pandemic, the e-commerce industry has "exploded", showing a significant increase in online shopping. Due to restrictions that temporarily prevented on-site shopping in many countries around the globe, postal service providers, as well as parcel and shipment delivery companies, experienced an enormous increase in workload. So what does this mean for the parcel industry?
Substantial growth in market size
It was observed that even after the restrictions, the habit of online shopping continued to rapidly grow. During the last two years, most parcel and shipment delivery companies experienced around 400% of parcel shipment growth per day. 
A report data predict that the parcel volume by the year 2026 is likely to more than double, reaching from 220 billion to 262 billion parcels, with a 14.8% CAGR (compound annual growth rate) for the forecast of 2020 to 2024.
How to stay on top of demands?
Parcel sortation for the past few years has become an important (and time-consuming) part of the order fulfillment puzzle.
The buying patterns of Internet shoppers have massively shifted, putting a huge gap in consumer-oriented retailers and e-commerce businesses. Let's have a look at some of the buying patterns:
The demand for superfast package delivery
Year by year it has been largely obtained that consumers want their orders shipped faster than ever.  As same-day or at least next-day shipping is becoming increasingly popular, it forces all retailers to process orders more quickly.
The demand for free shipping
More and more e-commerce customers are hoping to get a free shipping offer, which is forcing manufacturers to process all orders with as little expense as possible just to increase or at least maintain revenue margins.
People are placing smaller orders
Many retailers and parcel sorters have said that in the past year there has been a growing tendency where consumers are placing smaller orders, buying one or few pieces at a time, instead of making one larger purchase. And these smaller orders are made more frequently. 
The possibility of product mishandling by outdated equipment, which was historically developed with "old metric" orders in mind, has increased as order sizes and shapes have become more variable.
Distribution centers, warehouses, and merchants all need to figure out how to make the processes for sorting and handling bigger and smaller packages – such as polybags, envelopes, and others – more efficiently. 
This is important because any ineffectiveness in the process will result in wasted time and effort, both of which will cut into your company profits. So now comes the big decision for every warehouse manager – do you hire more human laborers or invest in high-quality automated sorting systems?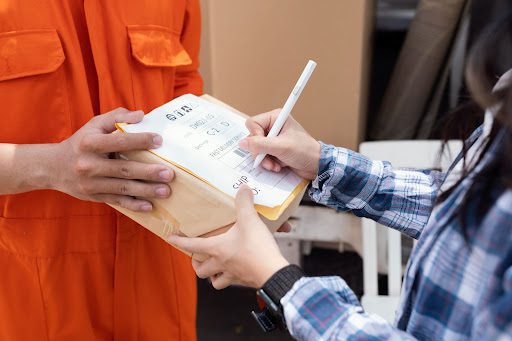 The decision between more human laborers or automated systems
Taking into account the growing amounts of shipments all around the world, many parcel sorting and shipping facilities have made some kind of changes in order to make their sorting and shipping process more efficient.
The obstacles that larger number of employees caused
One of the solutions has been hiring more human laborers in the warehouses. Although at first, it might seem like the best solution efficiency and cost-wise, in the long run, it may cause more problems than other solutions.
The first concern, that should be taken into account, is the difficulty to find workers with appropriate qualifications. Of course, different people have different knowledge in various fields, and often that other knowledge can come in handy. But you have to keep in mind that working with different types of systems and machines and doing a job that requires a lot of attention to detail and employee training is needed. This training takes a lot of time and expense as you have to train many new people, often even individually.
The second disadvantage, that might come with employing more human workers, is the work speed and the package volumes a certain number of employees can process and sort. You always have to keep in mind that humans are not robots, meaning they might get tired after a while, lowering the work efficiency. With tiredness also come increased possibilities of making errors that can cause a lot of damage to the company, especially money-wise.
Other things to keep in mind when looking for more human laborers are coffee breaks and sick leaves. On average automated sorting systems can work up to 22h every day without the need to stop. However, when a human laborer gets sick, for example, either you're having one less employee for an indefinite period of time. Or you have to desperately look for another worker who can replace the sick one. And again – it causes damage to the company both in terms of time and money.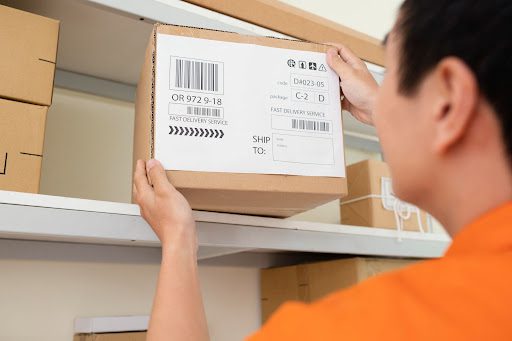 Are automated sorting systems the solution?
The short answer to the question is – yes. Well, it might depend on the size of your warehouse and other indicators, though the rapidly-growing demand for fast and accurate shipping with the huge amounts of orders every week is probably going to affect your company as well. 
Many data reports for the parcel sorting system market have been showing a significant increase of market reach. For example, one report states that it is expected that the global parcel sorting system market size is going to reach about 2674.4 million USD by the year 2026 compared to the 1257.6 million USD that it reached in 2020. 
According to Pitney Bowes, there have been approximately 131 billion parcels shipped worldwide in 2020. This number has tripled during the past six years and, presumably, is going to double in the following five years.
So it would be only a logical and far-reaching solution to invest in high-quality automated parcel sorting machines. Let's have a look at four benefits of automated systems:
1) Improved operations that increase work efficiency
With automated systems, the ever-growing number of items and parcels can be sorted and processed in a shorter period of time. This means that the company is going to be able to ship customer items in the expected time, increasing customer satisfaction rate. And by that, there is a possibility that more and more customers are going to choose your services, whether you work in the B2B or B2C area.
As discussed above, human laborers aren't able to process large amounts of packages as they get tired, etc. So the oh-so-popular saying "time is money" fits this situation perfectly. By automating many operations, such as scanning, weighing, dimensioning, and sorting goods, the company can save a lot of money. This means that by automating your sorting machines you can lower your labor costs as well as your cost-per-parcel. 
3) The ability to track data
This is a huge benefit! Automating your parcel sorting and shipping systems allows customers to keep track of where their packages are. And this ensures that there will be fewer complaints about missing packages. Also, the company is going to be able to collect data on the amount of time an item was handled can be collected, which can help you understand the operational efficiency and provide insight into how to improve the delivery process.
4) The ability to get accurate results
It is inevitable that human employees can cause errors in the hand-sorting process: slips like missorted packages and inaccurate labeling can delay package delivery, leading to customer disappointment. In contrary, automated machines can guarantee consistent and more accurate results, increasing the ROI of the parcel sorting and shipping company.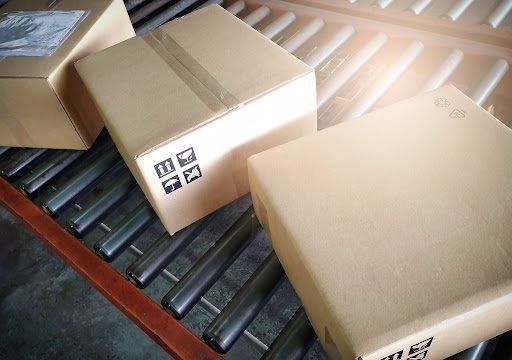 PERUZA's solutions for more efficient parcel sorting
We, PERUZA team, are focusing on ways to make parcel sorting companies' everyday work more efficient and cost-friendly, helping to meet the growing demand for faster parcel shipping. 
Working with many local and international shipping companies like DPD, Omniva, Latvijas Pasts, and others, we have developed a super-flexible and customer-friendly parcel and shipment sorting model. One of the main advantages this model has is its modularity, which allows customers to avoid huge money investments at once.
What does this modularity mean? Initially, we can install a smaller but still fully automated sorting line with fewer infeeds and outfeeds, thus letting the customer start earning his money back. Then, following the investment plan, this line can be expanded with additional infeeds and outfeeds for increased capacity. 
In other words, we let our customers slowly build a complete parcel sorting system, periodically investing smaller amounts of money, which many similar-solution companies don't offer.
The way we work is by studying each case separately and offering a customized plan for automating the parcel and shipment sorting. We can offer versatile sorting systems with up to 15 000 parcels-per-hour capacity and more than 500 individual outfeeds. 
If you're interested to work with us to increase your parcel sorting and shipment efficiency, feel free to contact us at info@peruza.com, and we'll get back to you as soon as possible!