During the last few years, the growth of e-commerce has been quite significant. More and more people are choosing to buy clothes, home accessories, and other stuff online, as it is easier and more convenient — you don't even have to leave your couch to do so. 
But with that challenges for warehouses and sellers arise, as customers now expect faster delivery times. In this blog article, we discuss TOP 4 challenges warehouses face when it comes to parcel sorting, as well as some solutions to make the parcel sorting process much more efficient.
Challenge #1: Package variety
Especially since the beginning of the global pandemic, people can now order online almost everything — from smaller and larger devices to furniture and even houseplants. So it is only obvious that different types of items are packed in different types of packagings.
Usually, items come in paperboard boxes, corrugated boxes, plastic or rigid boxes, as well as in chipboard packaging, poly bags, and foil sealed bags. As you can see, the variety of the packaging types that need to be sorted is quite considerable.
A mixture of many different packaging sizes and structures causes significant problems for the conveyor and other parcel sorting technologies in terms of the precision, speed, and quality of packaging sortation.
Challenge #2: Package volume
Additionally to a range of package kinds, warehouses with parcel sortation systems have to process major order volumes. Many experts state that even after the pandemic the tendency of online shopping will still be expanding and accelerating far more than it did before stores around the world had to shut down.
Even more so, a large number of retailers and parcel sorters globally have confirmed that over the past two years there has been a growing tendency of consumers placing smaller orders, buying one or only a few items at a time, instead of making one bigger purchase. And these smaller orders are made more frequently.  
So now warehouses, distribution centers, and merchants need to figure out ways on making the sortation processes and handling different forms of parcels more efficiently time and money-wise. It is important because any sortation ineffectiveness can result in wasted time and effort, both of which can then cut into the business profits. 
This means, that, in order to precisely sort larger volumes of parcels, warehouses, distribution centers, and retailers need to upgrade their existing sortation systems.
Challenge #3: Customer expectation
As briefly mentioned above, next-day or even same-day delivery options are becoming more and more popular. Because of the large order amounts, it gets harder to keep up with all the order delivery timelines. 
In the best-case scenario, distribution centers or warehouses should be working together with the retailers to provide delivery options such as click-and-collect, package lockers, and delivery time visibility into logistical systems. 
So, in order to keep up with the growing demand in the market for speed and transparency, warehouses that do the parcel sortation must adapt their logistical and IT systems to the latest standards.
Challenge #4: Laborer downtime
It is no secret that nowadays it gets harder and harder to find trustworthy and professional employees that are ready to work long hours for relatively low wages. This is one of the main problems in the industry. 
Companies that provide parcel sortation also have to keep in mind such human labor factors as:
coffee breaks;

sick leaves;

work-caused injuries (which are highly possible when working with outdated systems and machines);

human errors (inaccurate labelings, lost packages, misdirected parcels, etc.).
Due to the constant rotation of employees, companies get significant cuts in business profits.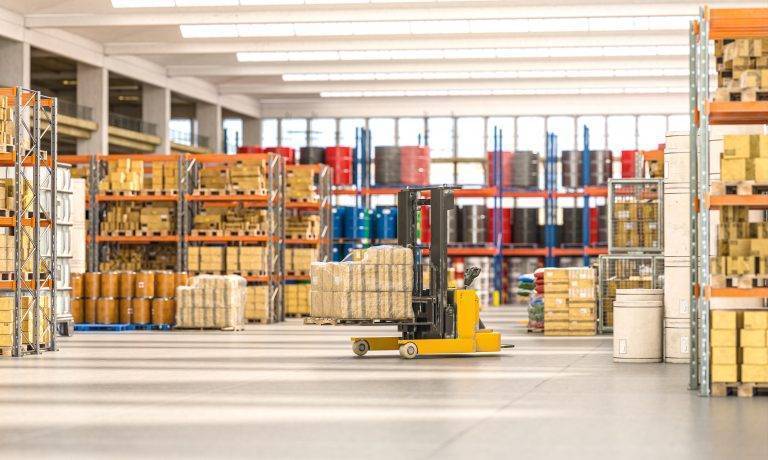 Could automated parcel sortation be the solution?
Taking into account all the parcel sortation problems and challenges mentioned above, you might have already guessed that automated systems can easily get rid of most of them (or at least ease them).
And if you think to yourself: "Nah, it's probably just some kind of e-commerce peak right now. Soon it will be back to normal parcel amounts, so my company doesn't need any special sortation lines", just take a look at some recent data reports:
In the next 4 to 5 years, it is expected that the global parcel shipping indexes are going to significantly grow. For example, Pitney Bowes forecasts that US parcel volume alone will nearly double by 2026, reaching 32 to 39 billion, with a 10% CAGR from 2021 to 2025.
So, to be able to stay competitive along with other carriers and warehouses, as well as to be able to fulfill the market demands, it's only clear that companies will have to think about integrating newer systems and sortation lines in their facilities.
There are many benefits that automated parcel sorting lines can give to the company, such as:
saved money

— by automating many operations (such as scanning, weighing, dimensioning, and sorting goods), the company can lower their labor costs, allowing to save a lot of money;

increased work efficiency

— the company is going to be able to ship customer items in the expected time, increasing customer satisfaction rate, meaning that more and more customers are going to choose the company's services;

getting more accurate results

— automated machines can guarantee more precise results, increasing the overall ROI of the parcel sorting and shipping company at the same time;

data tracking

— this allows customers to keep track of their packages, as well as ensures that there will be fewer complaints about missing packages.
What can PERUZA offer you?
We here, at PERUZA, want your company to be able to meet the growing demand for faster and more precise parcel sortation and shipment. That's why we are concentrating on finding new ways to make parcel sorting businesses' day-to-day operations more efficient and cost-effective.
Over the past few years, we've noticed the rapid growth in the parcel industry. We've worked with major parcel carrier companies, one of them being the internationally known DPD. Working on projects like these, we have succeeded in creating a super-flexible and customer-friendly parcel and shipment sorting model with modularity.
What does the modularity mean?
To sum it up simply, this amazing advantage allows companies to avoid huge money investments at once. But let us tell you about that more in-depth.
We can first create a smaller, yet still fully automated, sorting line with fewer infeeds and outfeeds, allowing the company to begin recouping its investment. Then, over time, this line can then be expanded with any additional infeeds and outfeeds to even more improve capacity.
So, unlike other companies that offer similar solutions, working this way, we let companies slowly build a complete parcel sorting system, periodically investing smaller amounts of money.
We can guarantee you that you'll get a fully customized solution exactly for your company's needs because we study each case separately and offer an individually designed plan for automating the parcel and shipment sorting. We can offer versatile sorting systems with up to 15 000 parcels-per-hour capacity and more than 500 individual outfeeds. 
If this sounds like something you would consider for your company, feel free to contact us at info@peruza.com, and we'll get back to you as soon as possible!