Everyone is familiar with the packaging used for food. Processed foods are a big part of modern life, and packaging technology helps ensure food safety by keeping food products fresh and extending their shelf life. You will notice that almost all processed foods you bring home from the grocery store are packaged if you pay attention to your trip to the store. 
In this blog post, you will learn all there is to know about food packaging types and will compare traysealer and thermoformer.
What are the main functions of food packaging?
The way food is packaged, the materials that are used, and the technology that makes it possible are all referred to as food packaging. Food is packaged for a variety of reasons, including increasing shelf life. So, here are the main functions of any and every kind of food packaging:
Food preservation

– packaging keeps food items from coming into contact with air or moisture. Food that has been exposed to air can quickly begin to rot. Food that has been properly packaged has a longer shelf life, which is good news for any food manufacturer and consumer as well.

Protection from Biological Agents

it also shields food from biological agents that could contaminate or render it unsafe to consume, such as rats, insects, bacteria, and germs.

Information

– Everyone reads the food product labels, right? Brands can include crucial information on every food item they sell, such as the brand name, expiration date, and ingredients, thanks to food packaging.

Better Usage

– packaging makes it simpler to use products like milk cartons or canned slices of food. These foods can be kept in storage according to their shelf life and used as needed.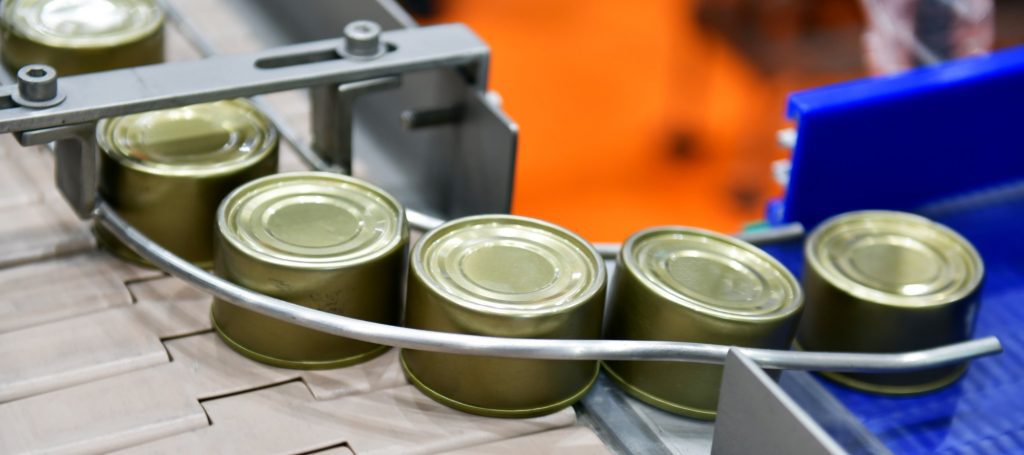 What are the different types of food packaging?
There are many kinds of food packaging. Most of them are used for specific kinds of foods. For example,
Aseptic packages

are suitable for non-refrigerated sterilized food product packaging. Food and drink items like soup, milk, other dairy products, etc. are packaged in aseptic

packaging

. 

Trays

are used to store products like meat, seeds, fish, and beverage cans. They are typically flat and have high sides to keep the contents from spilling out. Also, it's possible to vacuum oxygen out of the package and fill it with a gas mixture, so the shelf-life is even longer. 

Thermoform

–  or Thermoforming process is heating a thermoplastic sheet to its softening point and the sheet is stretched across a single-sided mold and then adjusted, in a result, it cools into the desired shape.

Film bags and boxes

are used for snack foods like crackers, chips, cereal, frozen foods, pizza, fast food, and much more.

Cans

are very adaptable and durable, and they are frequently used for beverages or canned food. To prevent corrosion, they are made of thin metal containers coated in the tin.
Traysealer vs. Thermoformer
Tray seal and thermoform are two of the most popular when talking automated packing, but which is better? Let's start at the beginning, with the question – what is the main difference?
In simpler terms, tray sealers are machines that apply plastic film lids to pre-formed trays of various materials, sizes, and depths. Tray sealers are also known as tray lidding, heat sealers, and top sealers internationally.
A multi-stage process called thermoform can be used to form the tray and produce a sealed pack from plastic. Plastic sheets can be thermoformed into three-dimensional shapes using pressure, vacuum, and heat during manufacturing. The shapes are created using a mold. After the shapes have interacted with the mold, they are cut, examined, and assembled into packaging.
The product is kept fresh and it's leak-proof. 

Extended shelf-life and recyclable materials can be used. 

Visually appealing presentation and convenient for customers. 

Always the same size of packaging. 

The tray sealer machine is less expensive than a thermoformer.
Design flexibility and it suits different sizes of products.
This is a cheaper solution in the long-term as this packaging uses way thinner material. 

Takes less space – as it's in the size of the product, not the tray. 

It could  work with gas or without it – just with the vacuum that is created inside of a package.
What to choose – traysealer or thermoformer? There is no simple answer to this question. First, you have to consider your priorities – is it sustainability and flexibility or maybe the constant size of packaging? Second, think about the visual aspect – do you need trays that are all the same and look in specific ways? And last but not least, think about the machinery that is available for you. Yes, the tray sealer machine is less expensive than a thermoformer, but in the long run, the packaging costs are lower.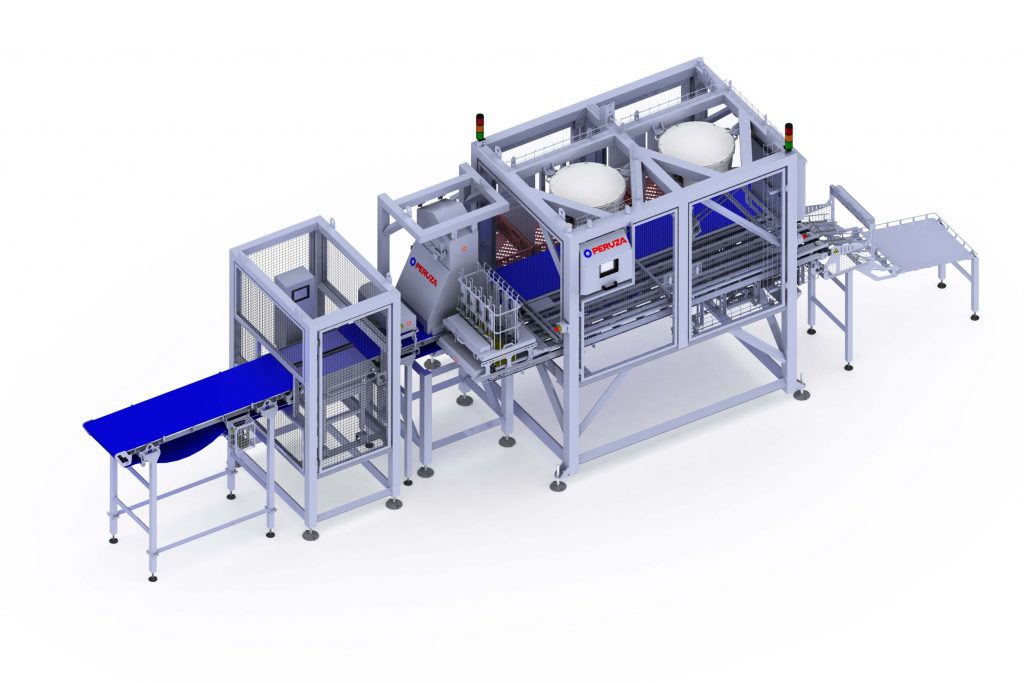 PERUZA's Reduced giveaway line
When talking about automated solutions for food packaging, we have to mention PERUZA's Reduced giveaway line. This solution is designed for raw product automatic insertion into plastic trays or boxes by reaching a specified final weight range in packaging. It will not only pack and seal the product, but its precise calculations reduce the giveaway of the product and increase the line capacity.
But how does it work? The products arrive on the main product conveyor one by one in 1, 2, or more lanes. But then, after passing through the 3D dimension recognition and weight calculation unit, the program sends a signal to a robot with an appropriate gripper to pick it up and place it into a tray or box to reach the set final weight range in packaging. The final weight range in packaging and current line setup can be adjusted in a smart user interface.
The main benefits of PERUZA's Reduced giveaway line :
Reduced product giveaways;

Easy-to-use, intuitive user interface;

Adaptable to various products;

Precise and fast operation;

Products are organized not dropped in the trays.
When choosing between traysealer or thermoformer you have to consider all the aspects – price, sustainability, and accessibility. And keep in mind that as the product differs the packaging should be different as well.
As robotics, automation, and machinery develop, you must look into the best possible solutions now. If you're interested in learning more about how PERUZA can help you get the best results with your food processing, feel free to get in touch at info@peruza.com, and we'll be happy to discuss the possibilities of us creating something great for your fish processing business!