With the recent opening of the Expo season following the success of PERUZA participating in Seafood Global Expo 2022 in Barcelona and more events planned, we are now glad to let you know more about another important occasion we are taking part in.
With innovation-driven development and impeccable quality being the two most important pillars for PERUZA, we found it fitting to participate in this year's Icelandic Fisheries or so-called Icefish Exhibition in Iceland.
What is Icefish Exhibition?
Icelandic Fisheries or so-called Icefish Exhibition has been one of the most established and anticipated events for the seafood industry, and it's been happening every three years since 1984.
The ingenious 3-year cycle (with the exception of the pandemic) ensures that the businesses exhibiting at the expo have new technologies, products, and services to showcase at each event which, in turn, means visitors know they can rely on the exhibition to keep them informed of new developments from across the market.
Now, as the world is celebrating the safe return of trade events around the world & their importance in accelerating economic recovery, the 13th show is set to happen in Kópavogur – just outside Reykjavik, Iceland.
The exhibition is planned to take place from the 8th to the 10th of June at the Smárinn, Fifan Halls Kópavogur, Iceland.
The Icefish exhibition covers every aspect of the commercial fishing industry from catching and locating to processing and packaging, right through to marketing and distribution of the final product.
So we found it fitting to be participating and telling visitors more about our pelagic fish plants as well as introducing our proven and innovative fish drying solutions to a wider audience.
Based on the data from the 12th exhibition in 2017 with an attendance of 13,621 visitors from 52 countries, you can see a breakdown of the Icefish attendees below, and may find it useful to predict if this could be a great event for you to attend as well: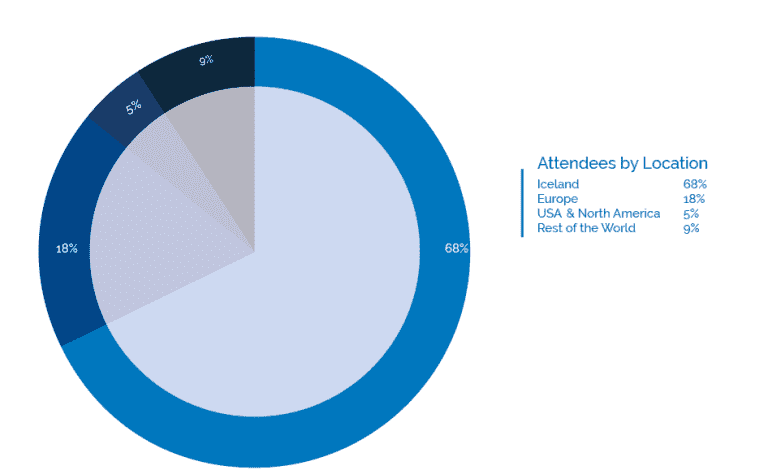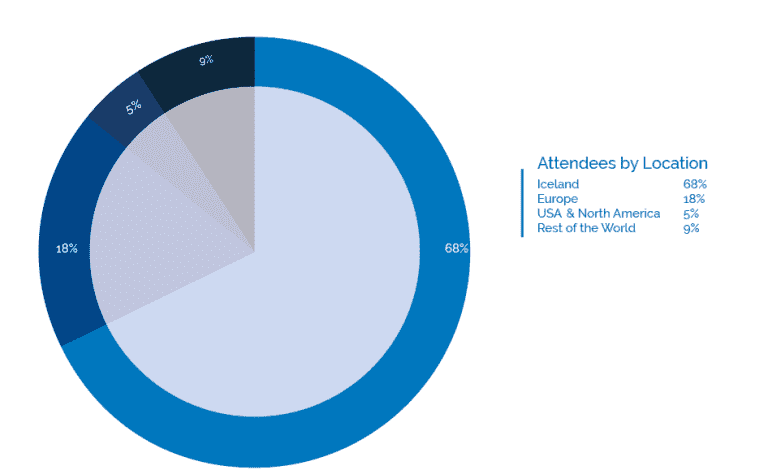 It is projected that around 500 companies, products, and brands will be showcased over the three days by exhibitors from 22 different countries including Denmark, Norway, and the Faroe Islands. In 2017 first-time exhibitors were in attendance from around the world including Spain, Turkey, Germany, Peru, and Singapore, from businesses including shipyards, netting producers, and reduction gear manufacturers, many with a worldwide reputation and track record of supplying the Icelandic fishing industry.
The three-day program will also present quite an extensive matchmaking event where, following the trend from 2017 when more than 90 participants from 24 countries attended, it will be possible to network and form business partnerships and explore new markets in a format of focused 15-minute meetings.
During the expo, the Icelandic Fisheries Awards will be held. The awards will recognize those who have made an outstanding contribution to the commercial fishing industry- the best seafood products, the best staff, the best suppliers, and more, and the winners will be chosen from a list of participants that applied before the 13th of May.
With such an exciting program and so many amazing industry professionals to meet in one place, there really is nothing more to say about this event than – we hope to see you there, too!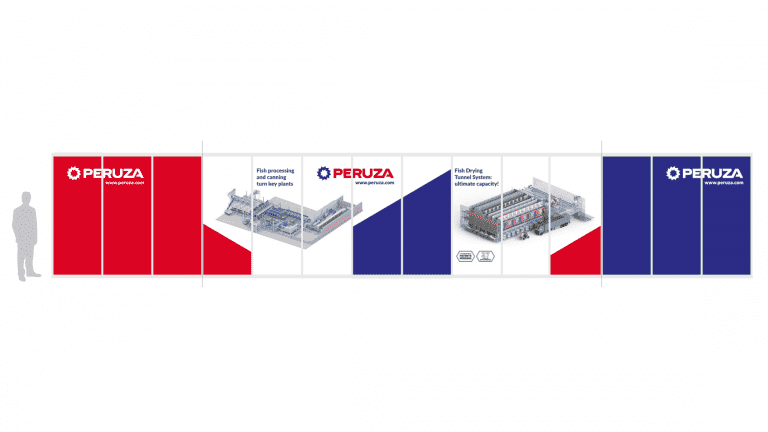 PERUZA is participating in this year's exhibition to showcase the importance of pelagic fish plants as well as introduce our proven and innovative fish drying solutions to a wider audience.
That's why you'll be able to find us in stand E61 – we'll be there for all three days, and our experts will be glad to tell you more about our fish processing automation solutions and answer any questions.
You're also welcome to learn more about how automated fish drying tunnel systems have helped companies reduce waste and prepare higher quality products, and what other types of solutions PERUZA is working on to bring process automation and manufacture the best equipment for fish processing businesses across the globe.
With one of the most promising events for the seafood industry happening at the beginning of June, you still have time to arrange for your travel and come meet us in person in scenic Iceland. So what are you waiting for?

Go to https://www.worldfishing.net/icelandic-fisheries-exhibition/ to learn more about the event, and we hope to see you in stand E61!