Fish sorting is standard management practice in fish farming, with classifying fish into groups of similar individual sizes.
You can give all the fish in the ocean the same feed and conditions to grow in, but there will always be a difference in the size and quality once it's time to harvest and process them.
That's why grading fish, popularly referred to as sorting fish, is so important, as customers expect consistency in the end product, and your business can either thrive or bust because of such an important detail.
Three fish grading types used in manufacturing today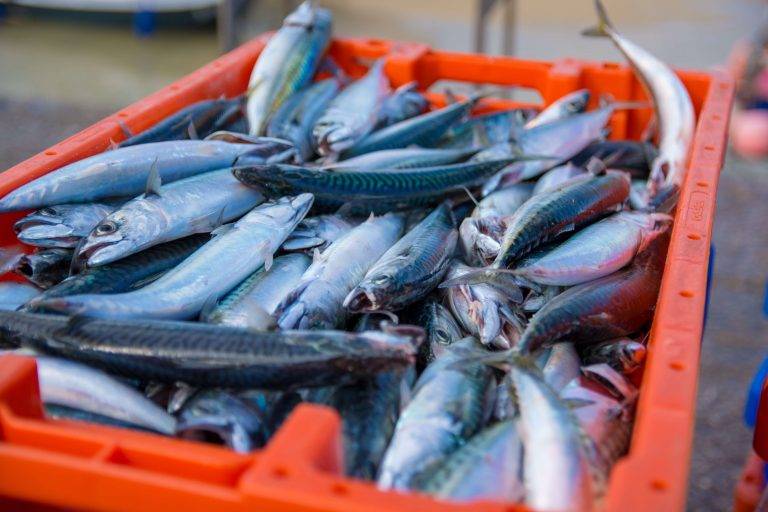 There are three main fish grading types used commonly in the industry, and which one is the best for your business depends on many aspects, including the species of the fish, the desired end product, and the capacity of your business to maintain any of these sorting types.
Read on to find out which one could be the best for you!
This type of fish grading means that the fish are sorted by their width by moving through a machine that can differentiate fish by their thickness or width and lead them to the necessary bins.
The most commonly used technologies are vibration grading and roller grading.
The roller grading lines, such as this one by PERUZA, are a more innovative and precise technology. They are best used for fresh small fish like sprats and Baltic herring species and similar ones like sardines, pilchards, and anchovies.
The main advantages of using a roller grading line for grading fish by their thickness are:
Bigger productivity – with up to 8 t of processed fish in an hour;

Gentle technology – causing less damage to fish​;

Cost-saving solution – usually only a few operators are needed.
As you guessed, this type of fish grading is used to sort smaller or high-quality irregularly-shaped products, as sorting them by weight is often more precise than trying to differentiate them by different parameters.
This technology is commonly used to sort salmon, crabs, lobster, etc.
The way Weight grading lines created by PERUZA work is that the product is fed into a Z-type conveyor with one product per pocket, and it is then transported and transferred to an acceleration conveyor. Each product is weighed separately in a flow-weight conveyor unit. The weight is then compared to the correct exit gate grade and transported along the main conveyor to the corresponding exit gate. PERUZA can create a weight grading line exactly for your needs, with a minimum of 4 exit gates and up to 12+ gates. 
The main benefits of using a fish weight grading line are:
Great precision – weight is the most accurate way to sort oddly-shaped products;

Improved productivity – up to 120 products sorted per minute;

Reduced giveaway – perfect for expensive products such as salmon.
Similarly, as with the previous fish sorting type, the name itself explains the task well – it is a fish grading by visually recognizing different species in order to separate and sort them according to the needs of the business.
There are two types of visual fish grading. The most common one is manual visual grading – with a human looking at the fish and making decisions about the adherence of the fish to one or other species.
The other type is robotic visual fish sorting, where a machine has been fed information on how to differentiate between fish species and sort them into the according exits or bins.
The main advantage of using robotic visual fish sorting lines are:
More ergonomic – fewer operators are needed;

Higher precision – machine vision has proven to be highly effective in differentiating between objects;

Cost-effective – the robotic lines are the future of visual fish grading, showing great returns in the long run.
Fish grading is a highly important task in the industry, and if you choose the correct technologies for your needs, it can be a great investment in the success of your business now and in the future.
As robotics, automation, and machinery develop, it is crucial for you to look into the best possible solutions now. If you're interested in learning more about how PERUZA can help you get the best results with your fish grading process, feel free to get in touch at info@peruza.com, and we'll be happy to discuss the possibilities of us creating something great for your fish processing business!