We believe that the strength and success of PERUZA are in the hands of our team. So, we decided to celebrate those who work hard and represent our company. And what's a better way than by telling you more about our team members. Let's start with our most experienced team member, regional sales manager – Ivis Bebrišs. As his colleagues claim – his most noticeable personality trait is humor. Even in this conversation, the serious stories of his life mix with a joyful attitude toward life.
Let's start from the beginning, tell us more about yourself – where are you from and where did you spend your childhood?
I come from Talsi and I'm genuinely proud to be from Kurzeme. When I was two, my family moved to Dundaga, where I spent most of my childhood and school years. Dundaga definitely has left some impact on my personality – it is a wonderful and romantic place, with its castle and park, with water and small islands. And beautiful girls, of course. All of it made me the romantic person, that I am to this day. I spent my school years in Dundaga. There I met my friends, that actually play a big part in my career choices.
What about your education? How did you choose your profession?
After high school, when I had to choose where to study, I thought that I wanted to wear a white coat for my work, just like a doctor. But in that time (the 1970s) there were only two industries that had that kind of uniform  – medicine and the food industry. 
My friends from high school, who were older, had chosen Latvia University of Life Sciences and Technologies or at that time – the Academy of Agriculture in Jelgava. They were studying catering industries, which meant everything about restaurants and pubs. And again about seeking the romance of life, the catering industry seemed surrounded by romance. I can say, the 1970s were the golden times for restaurants and cafes, for sure. But the final decision I made was because of my friends from volleyball, which I met in high school. They worked at fisherman's kolkhoz 'Banga' at Roja and invited me to work with them. So, my choice was made – I applied for the program Food Technology. And the rest is history, as you can say.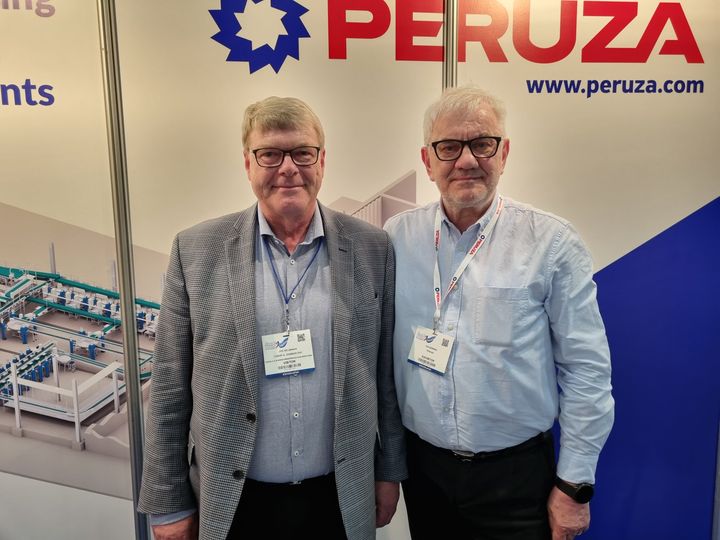 Ivis Bebrišs with Mr. Jon Helgason from Vignir G. Jonsson Ehf
Where did your path lead after university?
I graduated in the summer of 1980th and in November I was already starting my job at the sea. I worked on a ship in the Baltic sea. Fishing vessels brought us the catch of the day and we processed it on our ship. And it was a really interesting and unique experience – as I started to work right after university, I didn't have any experience before, so a lot of fish that were caught were unknown to me at the time. They didn't teach about that at the university. But to be fair, my colleagues didn't recognize them either. After all these years,  looking back on all the experience, working on a ship or in different companies, the main takeaway is people – all the contacts and friends even though I got working in the same field for more than 40 years.
Tell us more about how you got to PERUZA?
Before I started to work at PERUZA, I was working in Liepāja. My position was production manager and I had about 300 employees under my supervision. As you can imagine – it was a stressful and tense time in my career.  I just sat in my office and thought about how I wanted to change something in my life. So, PERUZA came to my mind. At the time, in the year 2011, PERUZA was a well-known and growing company. I presented myself as an experienced specialist in technologies, especially fish processing. And after 2 months I moved from Liepāja to Rīga and started my job as a regional sales manager. Of course, you cannot even compare the company in 2011 and now, how it's grown and developed. And I'm genuinely proud to experience and be part of that.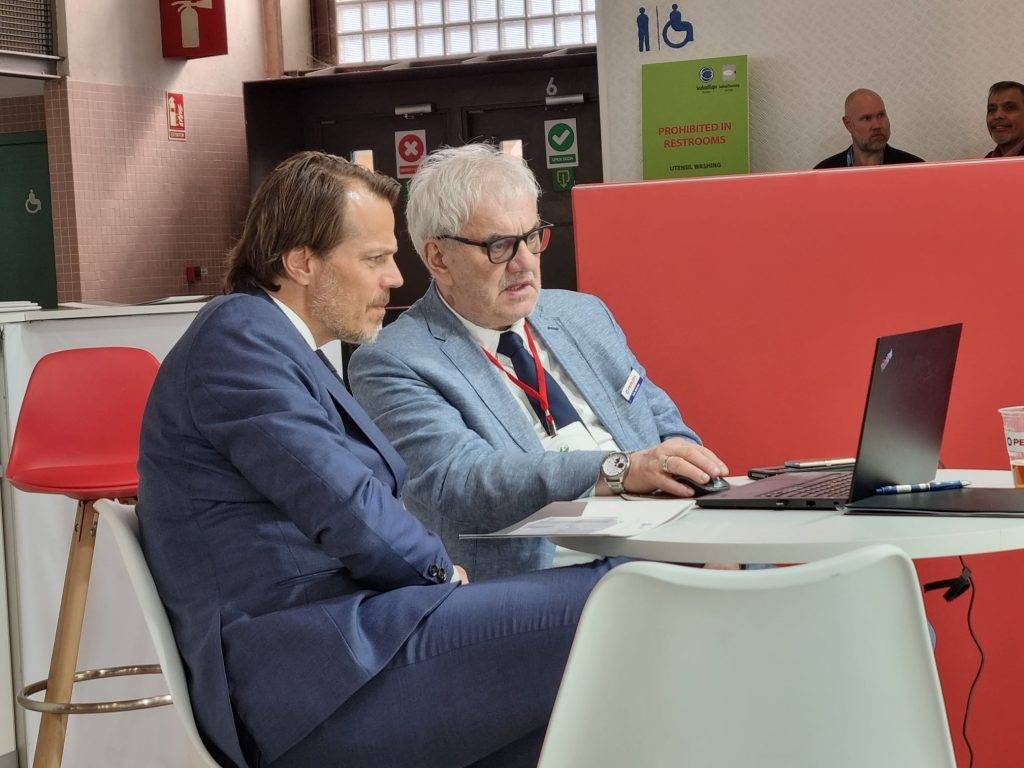 So, tell us more about your typical work day.
There are no two days that are alike, that I can assure you. Every day is different because every client is different. But one thing stays the same – every morning starts with a cup of coffee. After that, everything revolves around communicating with clients. Sometimes calls, sometimes e-mails. But I usually stick with the strategy not to start a lot of tasks at the same time, but to finish them one by one before starting a new one. 
And after work? What are your hobbies?
I am a big fan of fitness and an active member of 'My fitness' for many years. I go at least 3 times a week to the gym. That's not easy, to be honest. Sometimes it's hard to get the motivation.  But when I go, afterward I feel proud of myself. It's like a small victory for myself. Also, I like to ride my bicycle. I don't like to ride in the woods or off trails, so, I choose the Biķernieku track. There I have a great company and the distance is quite ok, something around 25-30 km. But in winter, asides from fitness, of course, I am a big football fan. I enjoy watching Premier League. My favorite team is Liverpool. And in November, when the Champion league starts, I can say – most of my winter goes by in the football atmosphere. And lately, I started to explore Netflix. It's not only for entertainment but I'm trying to extend my knowledge of English also. As you can say – combine the pleasant with the useful.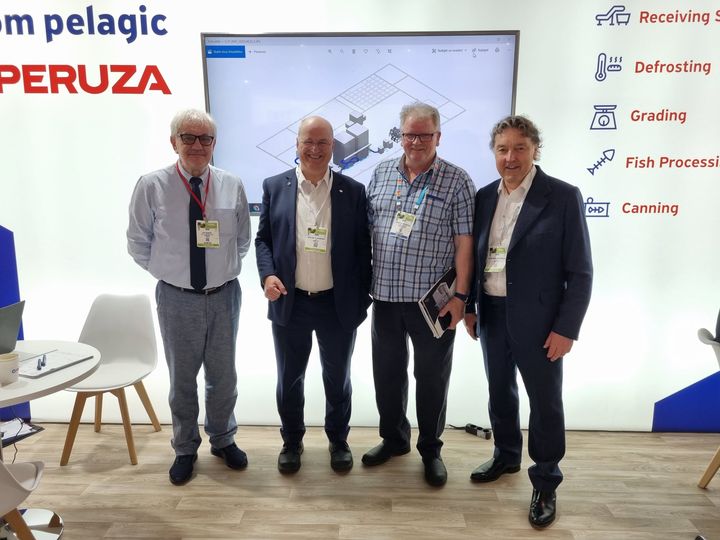 Taking a few steps back to the work topic – tell us about the proud moments of your job.
The moment I feel most proud of my job is when the clients are satisfied with their choice and purchase. When we visit their factory, they invite us in and want to tell us how happy they are with the results with a spark in their eyes. They are the proudest moments of my job for sure. But if we talk about the small moments, that's everyday work, being with my colleagues. Working in a company, where the average age is around 30, I feel younger myself. And that's a great combination – my experience with young energy.
And before we go – is there anything you would like to wish to your team?
May you always have good health and joy in life! may it always be a pleasure to come to work in the morning, and a pleasure to return home in the evening! And as my favorite team's motto says – Never Give Up!
If you're interested in learning more about how PERUZA can help you automate the manufacturing process, feel free to email us at info@peruza.com, and we'll gladly discuss the possibilities of working together to boost the productivity of your business, no matter the time of the year!