As the vacation season begins to build toward its full strength, companies need to consider what the season means for their business, as well as how the holidays will affect their performance and how to keep the process going.
And it's normal to experience a little fallback during seasonal holiday time – just around Christmas and in the summer when most of us plan a vacation. And to be honest, it can be a challenge to keep employees engaged during the summer months, a lot of companies typically experience a dip in productivity beginning around July.
But a bit of planning ahead can save you from major stress. So we have 3 great tips for you to consider on how to manage and keep your business operational during seasonal holidays.
No doubt everyone needs a break during summer, that's for sure. But managing a vacation plan can be a great headache. Especially in manufacturing, where inventory management requires very specific job skills and not everyone can fill anyone's position. And we know finding enough well-trained, reliable staff is often difficult for manufacturers at any time, so do not rely on that option during seasonal vacation time at all. 
If your manufacturing business has limited staff capacity, you are likely to struggle. Of course, running a second or third shift may be a relatively simple way to keep up with demand in the short term. But in reality, running multiple shifts requires a lot of extra workers. And it's not safe for staff to work multiple shifts back to back.
Any business that is affected by the holiday season should consider investing in additional staff. And do it way before the seasonal vacation rolls around. Yes, this solution may involve recruiting unskilled staff or staff from a related sector. Or maybe students that need summer jobs or internships. But remember this will demand a lot of training and some extra time to get things done.
Remember, the holiday and vacation seasons are busy for everyone. And most suppliers are under great stress as well. Some may be running out the supplies. It's possible that a single supplier supplies many hundreds of manufacturers and many of them may be ordering greater volumes than usual in the lead-up to the holiday season. And even the most reliable suppliers can fail to meet agreed deadlines without explanation. And in the worst-case scenario – may fail to deliver at all.
When holiday or vacation time comes closer, try to avoid very poorly performing suppliers. If your suppliers fail to meet commitments during less busy times, definitely try other suppliers. And if possible ask your suppliers about their ability to withstand supply shocks and contend with seasonal pressures. Perhaps, you should make some stock of supplies before the tight periods, if it's possible, of course.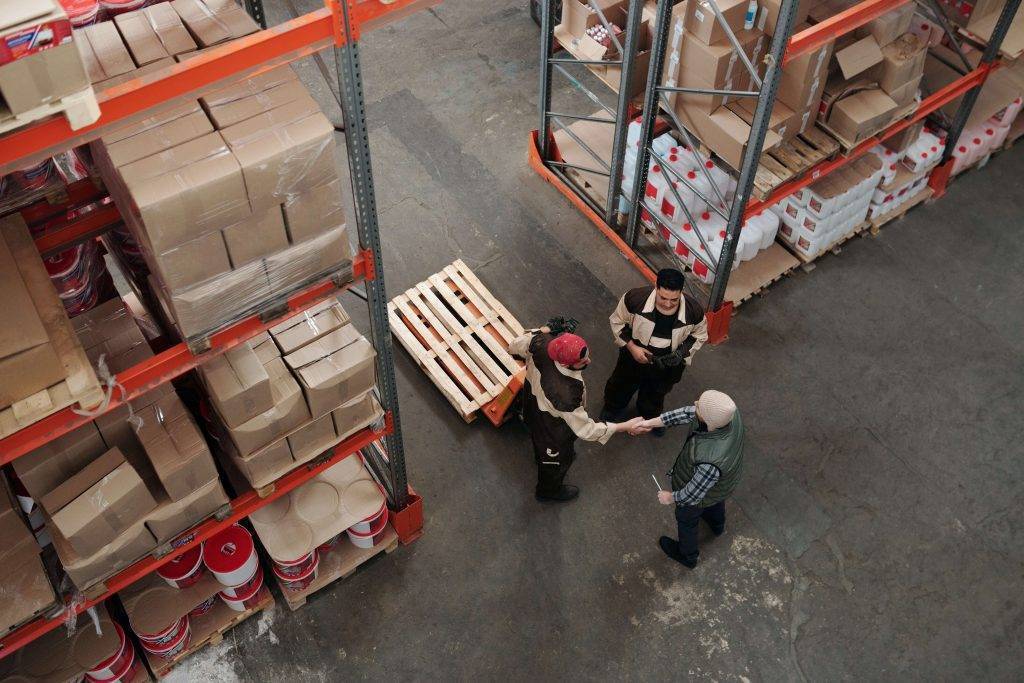 The holiday season is a great stress test exercise, that's for sure.  If your business can make it through the holiday season relatively unscathed, it is likely well placed to trade through a range of fluctuating market conditions. But no doubt, identifying difficulties faced during peak season is a great way to improve your business' capacity going forward. 
A great way to optimize the business and avoid complications during seasonal holidays, consider intralogistics automation. Automation in manufacturing is the process of using production management software or robotic tools to operate a factory when making a physical product. And this equipment is built to perform operations to help businesses with tasks such as processing, assembly, inspection, inventory management, and production planning.
For every industry, there are a lot of ways to automate the processing. For example, 
These are just examples, the list goes on and on, varying from industry to industry, and the work that needs to be done. 
Yes, we are sure you are busy, and preparing for the seasonal vacation period takes time. But remember, preparing and planning ahead can be the key to less stress and better results, right? 
If you're interested in learning more about how PERUZA can help you automate the manufacturing process, and implement some on-site food processing equipment, feel free to email us at info@peruza.com, and we'll gladly discuss the possibilities of working together to boost the productivity of your business, no matter the time of the year!